Every Wednesday we go to the Dayton Library, where they have story time. They usually read three books, sing a couple of songs, and then make a craft. Here are some of the kids' fall crafts that we have hanging up!
Fun, huh?
:)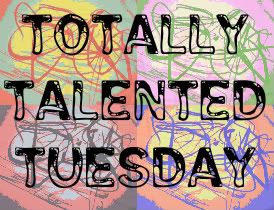 If there is some crafty-ness going on in your house, please link up and share it with us, by clicking the button above!!! Thanks
Two Of A Kind Working On A Full House
for hosting
Totally Talented Tuesday
!!